Manager Graham Alexander has previewed the home clash against Wigan Athletic with iFollow Iron.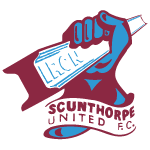 1
-
2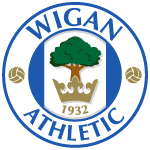 English Football League - League One
Scunthorpe United v Wigan Athletic
15:00 07 October 2017
The United chief spoke about the game ahead on Saturday, provided the latest team news and discussed recent events.

ON THE GRIMSBY CHECKATRADE TROPHY WIN…
GA: I always value these games in this competition because I think it does give us the opportunity to play the squad, giving them time to showcase what they can do. It was good to see them out there and they all got 90 minutes, which was really important. It was a competitive game. It keeps everyone topped up fitness-wise and ready to come into the team and perform. We have a couple of decisions to make between now and the weekend. We were obviously disappointed by the last league result, but I thought Tuesday was a good boost for us to beat our local rivals.
ON WIGAN ATHLETIC…
GA: They're one of the pre-season favourites obviously because of the strength of their squad and where they have come from. It's a Championship club at least, but they're in League One with us. They have made a good start to the season and we know of their quality, but we're more concerned about what we can bring to the game. We have to improve on certain aspects of that, which are quite obvious, but there are plenty of positives to take as well. We want to make improvement alongside the things we're doing well and not have one without the other. It's difficult at the moment because we haven't had much training time between the games but we have to get that message across in other ways. They've got Will Grigg and Ivan Toney, who are good players. Grigg is a proven goalscorer, especially at this level. Ivan scored goals for us and Shrewsbury at this level last year. We know the quality they have, they've got other good players in the squad, so we can't just pinpoint it down to one player. They can rotate their team. I really want to focus on ourselves and get Wigan thinking about what we can bring to the game.
ON WHAT HE WANTS FROM THE GAME…
GA: I want to see us play at a pace that is more like us. I'm not just talking about the physical side of it as in sprinting, I'm talking about the mental side of it. Speed of thought and the thought process of playing on the front foot and being aggressive in our passing, aggressive in our runs and in our general play. We are at our best when we take the game to the opposition and ask them questions. I don't believe we did that to our full abilities on Saturday. We did it on Tuesday, especially in the second-half, and it gave us lots of opportunities to score.
ON TEAM NEWS…
GA: There was no-one in a bad shape when they came off the pitch the other day, so that's good for us. We will get a good couple of days' training in and be ready to pick the right team and then it's down to the players. They're in a good way.


"A couple of boys have edged along. Hopefully we're going to introduce them into training in the next two-to-three days."
ON THE INJURED PLAYERS…
GA: A couple of boys have edged along. Hopefully we're going to introduce them into training in the next two-to-three days. If not before the game on Saturday, then after on Monday. There is no real change in the actual list of who is available and who is not. Conor Townsend and Charlie Goode are close, and Jack Dyche. Conor is the one who has been consistently been playing the first team, but Lewis Butroid has done fantastic since he's come into the team and if he continues in that form, then Conor has got a real battle to get back into that team.
ON FUNSO OJO…
GA: We just felt it was better to completely take him off his feet for a couple of days and let him recover. It's his first time in England. I think the travelling, a game every three days, the tempo of English football probably just got to him a little bit a couple of weeks ago. I think the recovery time would have been really beneficial for him. Sam Mantom came in and played two full games, so we expect to have competition in there.
ON ANDREW CROFTS…
GA: He is desperate to play. He's chomping at the bit to be included in the starting eleven, so we've got stiff competition. He was cup-tied on Tuesday. It would have been the perfect opportunity to introduce him into the fray. Unfortunately, he played for Charlton in one of the games, so it was a bit of blow for us and him. He wants to play, he wants to contribute to the first team and that's what he is here for.
ON TOM HOPPER'S BRACE…
GA: If you speak to any striker, and they score a couple of goals, they will be feeling good about themselves, especially if the team wins. Hops getting a couple of goals is great for him, it's a reward for him and the work he does. He's got to add that ruthless streak to himself mentally to make sure he contributes on the goal front. We know his value to the team and the squad.

See much more from Graham Alexander on iFollow Iron. Click here to sign-up.